Restoration Body Balm - 175ml
This 175ml tube of Restoration Balm is a reinvention, an evolution of an earlier idea. Like the cassette was to vinyl, the CD to the cassette, Spotify to the CD, evolution, has a tendency to move things along. In this case we went for improved usability, better delivery, and a little aesthetic panache, makes us wonder why we did not do it before.
Restoration Balm is a bespoke blend of Kawakawa, Goji and Dragons blood that desperately seeks parched dry skin on which to lay its cool fragrant touch. It longs to feel the gentle caress of skin on skin, its natural, silky touch calmly taming the surface of your body, while the subtle aroma of Patchouli gently intoxicates the moment with a mystical combination of smoke and wood. Read; Moisturiser that hydrates and protects skin, using natural and exotic ingredients - it smells nice as well. Use daily. Be liberal.

DIRECTIONS:
Apply to dry skin daily for all over hydration. External use only. Avoid contact with eyes.
1/ Aroma of the gods – Sandalwood and Neroli deliver a sweet combination, not too strong or overpowering but true to their herbal and woody promise.
2/ Hydrating and Balancing – light and non greasy, Jojoba hydrates and rejuvenates skin leaving a natural silky touch on your body all the while keeping skins natural oil production in check.
3/ Toning & Treating - Kawakawa and Dragons Blood combine to help treat and balance the skin, with anti-inflammatory properties that calm and soothe skin, creating a breathable protective barrier to the outside world.
KEY INGREDIENTS:
Goji berries, Dragons Blood, Jojoba, Kawakawa, Aloe Vera, Tocopheryl (Vitamin E). Fragrance: Blend of Neroli, Sandalwood and Rosewood.
LIST OF INGREDIENTS
Aqua (water), Helianthus Annuus (sunflower) Seed Oil, Glycerine, Caprylic/Capric Triglyceride, Cetearyl Olivate, Sorbitan Olivate, Butyrospermum Parkii (shea) Butter, Cetyl Alcohol, Phenoxyethanol, Ethylhexylglyerin, Glyceryl Stearate, Glyceryl Stearate, Xanthan Gum, Parfum (patchouli, cedar, geranium, jasmine, lavender & sandalwood), Lycium Barbarum (goji) Seed Oil, Macropiper Excelsum (kawakawa) Leaf Extract, Propanediol, Croton Lechleri (dragons blood) Resin Extract, †d-Limonene, †Linalool, †Citronellol, †Cinnamyl Alcohol, †Eugenol, †Geraniol, †Benzyl Benzoate. (†Component of Natural Fragrance)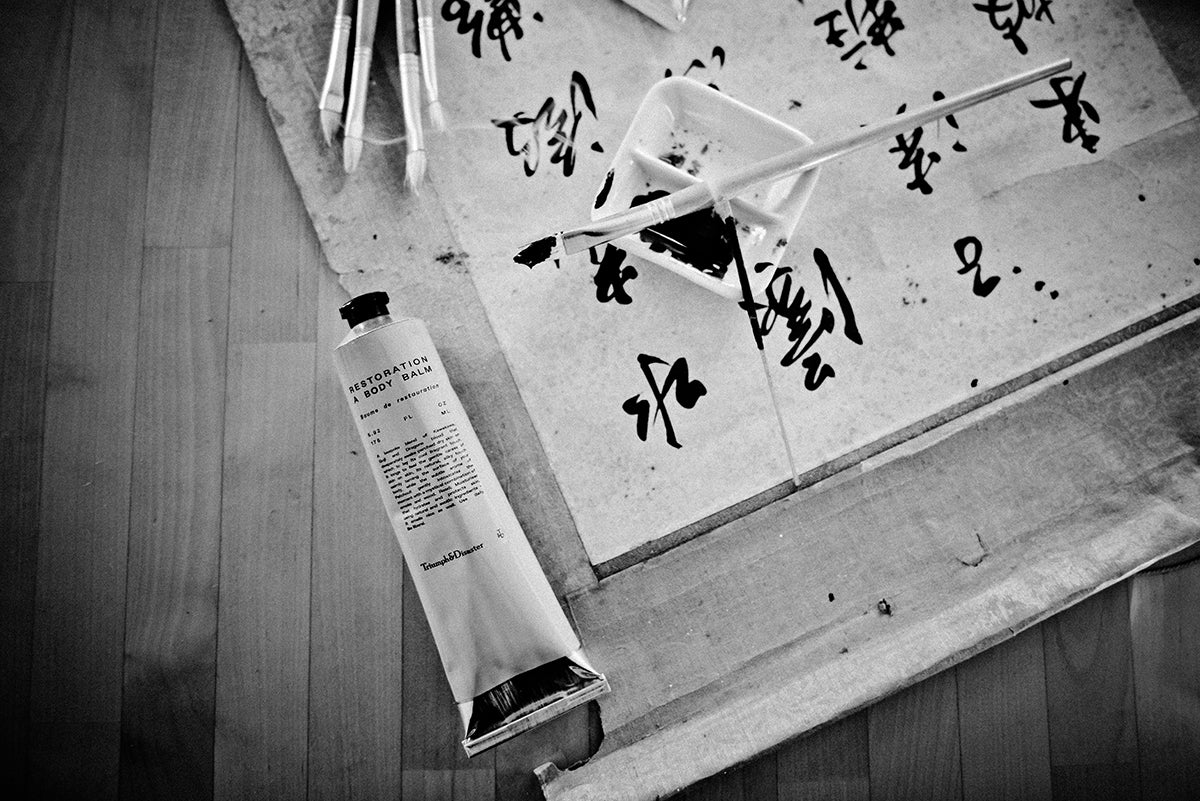 Your ritual
Apply to dry skin daily for all over hydration. Be liberal.
Key ingredients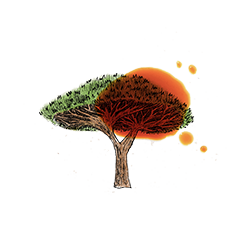 Dragons Blood
Is a topical aid found in the Amazon that is good for just about anything bad that can happen to skin. Cuts, bites, burns, stings, rashes, abrasions, sores, and wounds of all kinds benefit from application of this wonder product. So apart from having the coolest name of any ingredient on the planet it also delivers when it needs to, in this case calming and healing the scalp.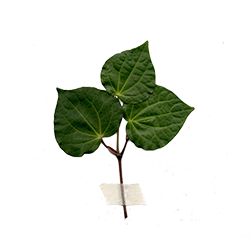 Kawakawa
In Te Reo Māori (New Zealand's indigenous language) refers to the bitter taste of the leaves, kawa meaning bitter. Also referred to as NZ Pepper Tree, Kawakawa is one of the most important plants in Rongoā ( traditional Māori medicine), used externally for cuts, wounds and bruises and applied as a treatment for toothache, nettle stings and eczema due to its natural anti-bacterial and anti-inflammatory properties. We use it for much the same properties, to treat scalp and calm heads.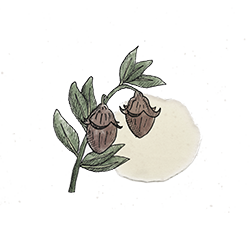 Jojoba
(pronounced ho-HO-ba) is a botanical extract from the seed of the jojoba tree. Jojoba helps make Restoration Balm light and non-greasy, being a wax ester it is the closest thing to the oil your skin naturally produces, so it is easily absorbed and works with your skin rather than fighting against it.